The conference will take place at the Nir Etzion Hotel, situated on the Mount Carmel, near Haifa.
http://www.nir-ezion.co.il/ePage.asp?PiD=0&id=1&d=E
How to Get There?
By car: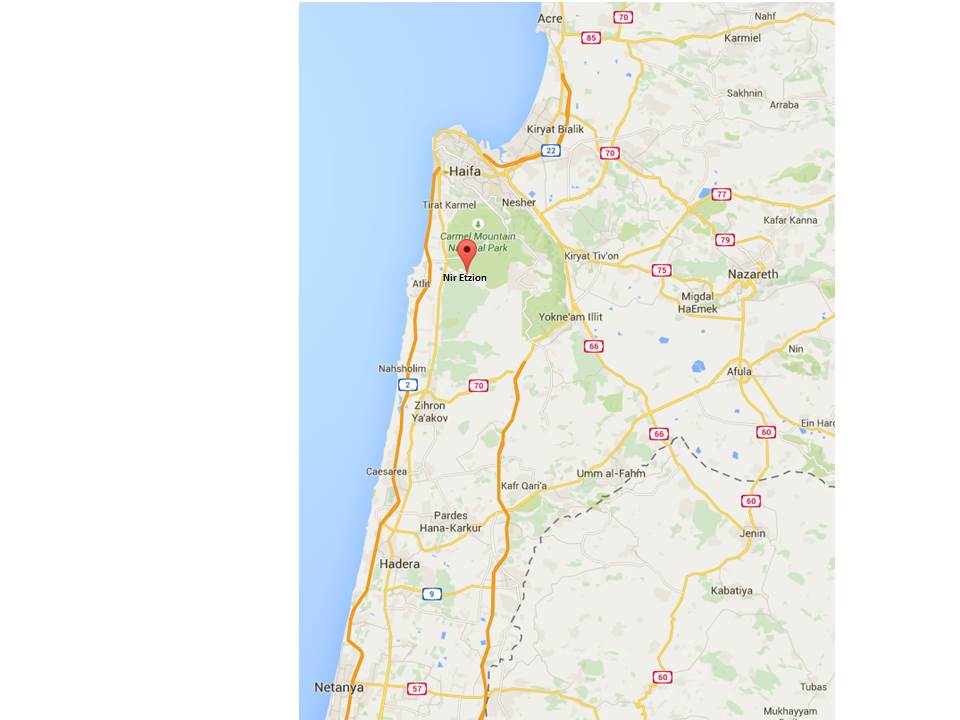 By train from Ben-Gurion airport
The fastest and most reliable form of transportation from Ben-Gurion Airport is the train. A train service is available from Ben-Gurion Airport, day and night. Information can be found at Israel-Railways web site: http://www.dortantura.co.il, under "Schedules and Fares".
Take the train from station: " Ben-Gurion Airport", To station: " Hof Hacarmel ". and then take the Egged bus number 921 or use a car service (taxi), to Nir Etzion Hotel
Accommodation
Nir Etzion hotel offers special lower rates for convention participants.
| | | |
| --- | --- | --- |
| Room per person – Half-board (breakfast and dinner) | NIS 315 | Price per person in double room |
| Room per person – Half-board (breakfast and dinner) | NIS 504 | Price per person in single room |
| Room per person – Half-board (breakfast and dinner) | NIS 300 | Price per person in triple room |
If you are interested in accommodation arrangements in Nir Etzion Hotel,
please fill the following form and send it by mail to: This email address is being protected from spambots. You need JavaScript enabled to view it.
Breakfast & dinner are also offered at the hotel at an additional price for those who are interested:
- Breakfast 55 NIS
- Dinner 80 NIS
You may also find solutions accommodation solutions in the area, such as:
Nachsholim Holiday Village Kibbutz Hotel
http://www.nahsholim.co.il/?p=64
Dor Country Lodging